Videll's Day Spa
Experience excellence in service when you visit us! We specialize in Facials, Hand and Foot Treatments, Waxing, Massages and Radiancy Microphototherapy Treatments, Steam Treatments, Detoxifications. Vidells Day Spay will have you leaving at peace, tranquil, and relaxed.You will be more than pleased with all that we have to offer!
.
We offer Skin Care, Massage & Bodywork, Bridal & Special Occasion Styles, and more! Our experienced staff will help you determine the best services for your needs and deliver the kind of quality and value you expect from a professional day spa.
Our location is designed to make your experience enjoyable and leave you feeling inspired! Check out our complete service menu below to get a feel for what we do. Please note: Service prices and availability are subject to change with out notice. (PRICE CHANGE EFFECTIVE-DECEMBER 2o19 . A 20% ADD AS AN TIP.

Please note that some prices may vary if you request a personal massage from Videll due to her masseuse status.
(GROUPONS -ARE TOO BE USE / NEW CUSTOMERS ONLY) WE HAVE AN 24 HOUR NO CALL/NO SHOW, FULL SERVICE PRICES .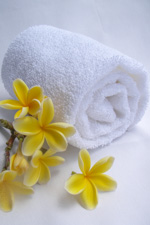 The moist heat experience during your steam therapy treatment speeds up the chemical process in the body. As the pores open up an the millions of sweat glands start to excrete, the body rids itself of toxins. Sweating is such an effective way to detoxify, and why some physicians recommend home saunas to supplement kidney machines. Sweat also draws out lactic acid which causes stiff muscles and contributes to general fatigue. This is why you will feel more relaxed and rejuvenated after a detoxification treatment.
Return to Top
Our Policy:
To ensure prompt service appointments are always desirable but walk-ins are gladly accepted. If you need to cancel an appointment we appreciate at least 24 hours notice.