Videll's Day Spa
Experience excellence in service when you visit us! We specialize in Facials, Hand and Foot Treatments, Waxing, Massages and Radiancy Microphototherapy Treatments, Steam Treatments, Detoxifications. Vidells Day Spay will have you leaving at peace, tranquil, and relaxed.You will be more than pleased with all that we have to offer!

We offer Skin Care, Massage & Bodywork, Bridal & Special Occasion Styles, and more! Our experienced staff will help you determine the best services for your needs and deliver the kind of quality and value you expect from a professional day spa.
Our location is designed to make your experience enjoyable and leave you feeling inspired! Check out our complete service menu below to get a feel for what we do. Please note: Service prices and availability are subject to change with out notice. (PRICE CHANGE EFFECTIVE-January 2o17)

Please note that some prices may vary if you request a personal massage from Videll due to her masseuse status.
(GROUPONS -ARE TOO BE USE / NEW CUSTOMERS ONLY)
Steam Spa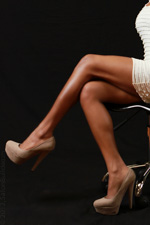 Cellulite Reduction
This treatment is for the reduction of hard to remove cellulite. It is used in conjunction with special detoxfying mud and essential oils with manual manipulation of the tissues.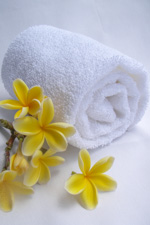 Maximum Detoxification
The moist heat experience during your steam therapy treatment speeds up the chemical process in the body. As the pores open up an the millions of sweat glands start to excrete, the body rids itself of toxins. Sweating is such an effective way to detoxify, and why some physicians recommend home saunas to supplement kidney machines. Sweat also draws out lactic acid which causes stiff muscles and contributes to general fatigue. This is why you will feel more relaxed and rejuvenated after a detoxification treatment.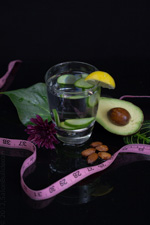 Weight Loss
An average person can easily loose 500 grams of sweat in a sauna (the equivalent of running three to four miles) or 475 to 600 calories. The water loss is regained by re-hydration, while the calories and fatty tissue remain burned off. As you begin to loose weight through purification many of the toxins stored in the skin and other tissues will be dissolved and eliminate as well. *Weight loss and cellulite reduction will be based on the individual body type.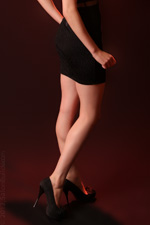 Wrap-Less Wrap
This treatment may be done twice a week for 4 week and can be repeated every 3 to 4 months.

Enjoy the most blissful , relaxing, beneficial treatment that you've ever experienced. The desired results- losing weight, inches, cellulite & excess body fat EVE. The benefits of this treatment are greatly enhanced with he use of our specially pepared organic products and treatments. These blends of special muds, herbs, and essential oils, all dramatically accelerate the relief of sore muscles, joint pain, and promote weight loss while they detoxify your body.


Return to Top
Our Policy:
To ensure prompt service appointments are always desirable but walk-ins are gladly accepted. If you need to cancel an appointment we appreciate at least 24 hours notice.